Flow Chart and Price of a 60-100t/h Granite Crusher
What's the granite crusher?
Have you ever wondered whether the granite crusher is implying one kind of equipment or several kinds of stone crushing machines?
This article is about some details regarding the most suitable equipment for granite. And let's just call it granite crusher-jaw crusher.
Recently, Mr Ovat from Africa has showed his interest in the flow chart and price of a 60-100t/h granite crusher. And here come the brief introduction and parameters of the 60-100t/h granite crusher.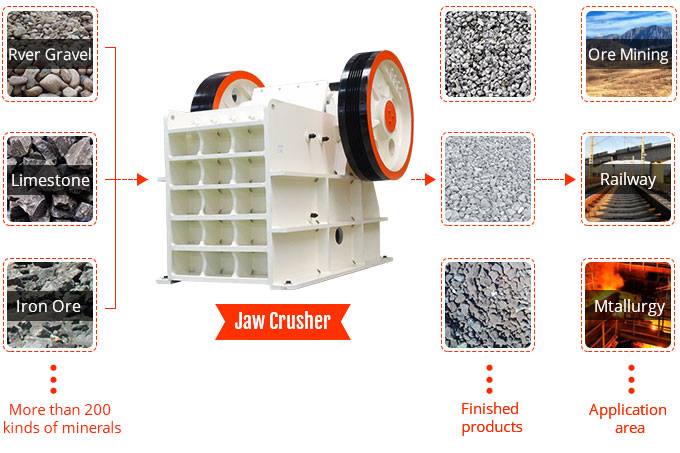 1. Suitable Model
According to the requirements of Mr Ovat, I am recommending PEX-250x1200 jaw crusher for him after consulting several of our senior engineers.
a. Feeding size: 250x1200mm,
b. Motor power: 6P 37Kw, total weight: 9.7t,
c. Discharging size: 20-61mm,
d. Capacity: 60-100t/h.
2.Price of the 60-100t/h Granite Crusher
As a matter of fact, the price of the 60-100t/h granite crusher is up to users' choices. For instance, if users opt to cooperate with different manufacturers, they will definitely get diverse quotations on the same 60-100t/h granite crusher.
Thus it's suggested to throw a real visit on the factory of the manufacturer you are planning to cooperate with.